Low Carb Blueberry Cobbler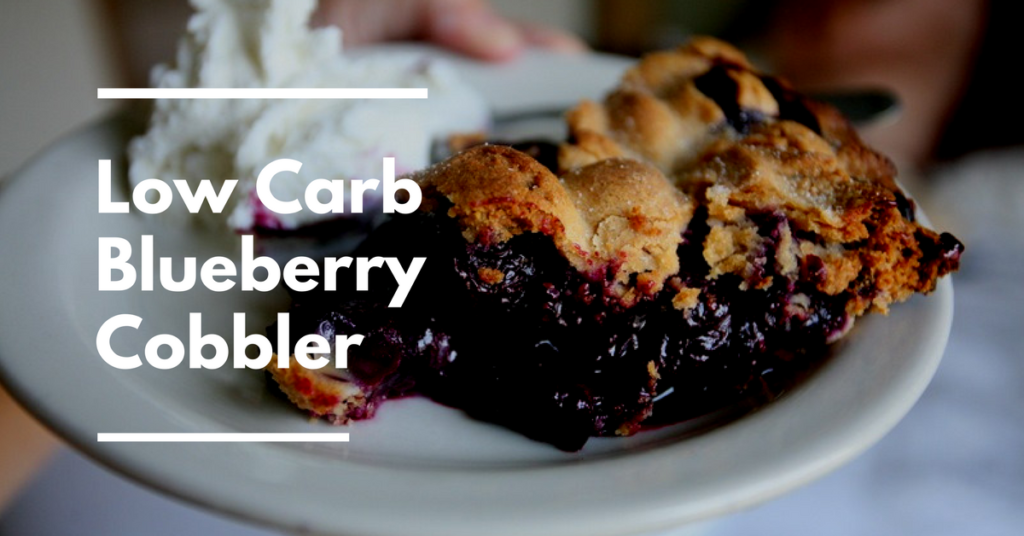 This type of dish reminds me of my Nan, so  it had to be a feature in my Fit, Healthy and Confident dessert menu. My Nan would always have some sort of fruit pie and vanilla ice cream to devour after dinner, oh! And traffic light jelly with fruit…. Fair to say she wasn't shy of using a heap of sugar in her baking so of course, I had to try my best to replicate the same dish but make it healthier for me and my clients. I'm not sure that Nan would agree on taking out a few ingredients haha but I LOVE this recipe, especially with a little coconut yoghurt on top and a cup of tea to end the night.
Would love to hear your feedback xx
For the filling:
3 cups blueberries
¼ tsp xanthan gum (thickner)
2 Tbsp Granulated Stevia
1 Tbsp lemon juice
For the topping:
2 Tbsp butter
⅔ cup almond flour
1 Serve Vanilla Protein Powder
2 Tbsp Granulated Stevia
1 tsp lemon zest
1 1/2  tsp mixed spice
Directions :
1. In a medium bowl, combine the blueberries, xanthan gum, stevia, and lemon juice and mix well until the blueberries are coated.
2. Add the blueberry mixture to a 9 x 9 pan (or 9 small ramekins.)
3. Melt the butter in the microwave in a bowl. 4. Stir in the almond flour, protein, stevia, and lemon zest until a crumbly dough forms.
4. Using your hands, crumble the dough over the blueberries in small sized clumps.
Bake in a 190 degrees in the oven for roughly 22 minutes (for the large dish) or 16-18 minutes for the smaller ramekins – or just look out until the crust is golden brown and the blueberries are bubbling. Serve warm or cold.