Chocolate Coconut & Almond Bites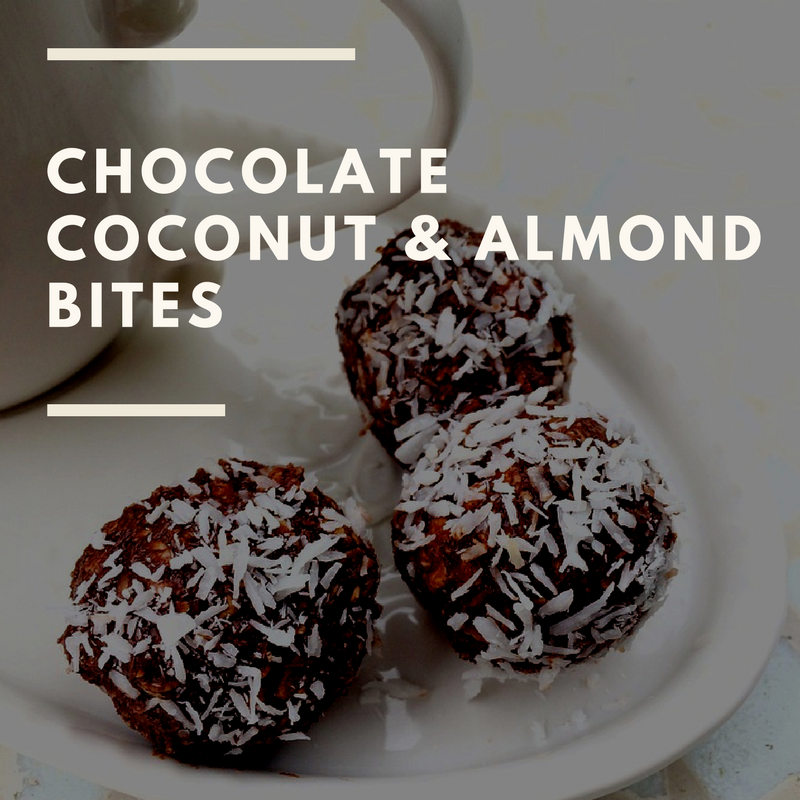 If you're a chocolate coconut lover like me then you need to make these tonight, yes, tonight! 🙂
Rich, Low in Sugar, Low in Carbs and a warning….
Control is needed, they are THAT delicious.
Crumble over Greek Yoghurt for another treat idea.
Enjoy chocolate freaks xx
Recipe for Chocolate Coconut and Almond Bites
This recipe makes about 15-20 small bite sized balls.
Ingredients :
100g Dark, 85% Chocolate (Chopped into small pieces)
5 Tbs Full Fat Cream
3/4 Cup Shredded Coconut
1/2 tsp Vanilla Extract (Must be extract not essence as this will give off a very 'fake' flavour)
1/4 Cup Slithered Almonds (Crunch these to make smaller)
1 tsp Virgin Coconut Oil
Directions :
1. Place cream into a pot and bring to a boil (just).
2. Take off the heat and add chopped chocolate. Whisk till the chocolate has completely melted.
3. Add vanilla extract, coconut oil and 1/2 cup of the shredded coconut.
4. Place in a bowl and refrigerate until just cooled (20-30mins)
5. Whilst the mixture is cooling, place the crushed slithered almonds and the remaining shredded coconut into a bowl.
6. Take out the wet mixture from the fridge and roll into bite sized balls. Once rolled, place them in the bowl of dry ingredients and coat.
7. Put the balls back into the fridge and let set for another 10-15mins.
Enjoy!