Chocolate Protein Pancakes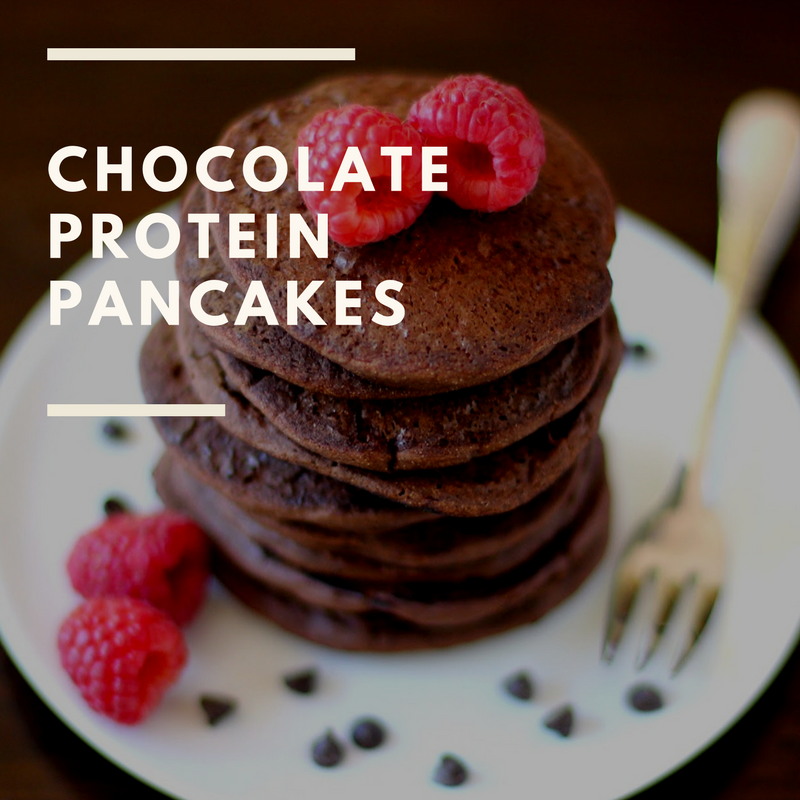 A great breakfast recipe for a Sunday morning or…every morning! 🙂
This will sure be a winner in the household.
Tip : Make sure you use a very good non stick pan as pancakes are notorious for sticking and turning into scrambled pancakes haha!
Enjoy x
Recipe for Chocolate Protein Pancakes
3 Eggs (1 whole egg + 2 Egg Whites Only)
Splash of Unsweetened Almond Milk or Coconut Milk
1/4 cup Chocolate Protein Powder (Vegan protein works well in this recipe)
1 tsp Cocoa Powder
1/4 cup Blended Oats
Pinch of Sea Salt
1/2 tsp Stevia Powder (If using Pea Protein)
Directions :
1. Wisk all ingredients together in a bowl & let sit for 5mins
2. Heat a pan with 1tsp Coconut Oil and make your pancakes.
This recipe should make about 4 medium sized pancakes.
Top with fresh or frozen berries, 1Tbs Greek Yoghurt Unsweetened, a sprinkle of Coconut Chips and 1 Tbs Pure Maple Syrup.