Firstly, thanks so much for considering me as your coach.
I appreciate that a lot so I will give it to you straight from the get go.
I want to make your life better!  I want to help you improve, I want to help you become the most Fit, Healthy & Confident version of yourself and I want you to take action now!
Because I know you have talked about those goals of yours for a long time.
But, I also know that action is the only thing that brings real results and that quite frankly, talk is cheap!
I know what it feels like to be stuck, to procrastinate and to sit with that horrible feeling that you are capable of so much more.
And,
I also know how good it feels when you take action on your goals, put in the hard work and smash them out of the park!  
Over the past few years, I've helped hundreds of women achieve their health and fitness goals and become their best self.
And, the honest truth is...
I live for the feeling I get when I see women transform through my coaching programs. 
Yes, I can help you lose weight.
Yes, I can help you get into that bikini or dress you have been dreaming of.
But, more importantly...
I can help you get genuinely healthy.
I can help you increase your energy levels.
I can help you increase your strength.
And I can help you increase your confidence.
Now, as a result of the above:
Your LIFE will change massively trust me!
You see, when you set a goal, create a plan, follow the plan and see results – you instill the confidence required to change who you are – to truly be the best version of yourself.
It isn't just the result (weight loss, hot body) but the process that will define the new you.
BUT, first: have you met my clients and heard their stories?
It's important that you read/watch their stories first so you know what kind of results are realistic with this coaching program.
If you have watched their videos, you're impressed with what you have seen and you are now ready to take action and create your own success story...
HERE'S EXACTLY WHAT YOU GET WITH MY 1 ON 1 ONLINE COACHING PROGRAM
THOROUGH INITIAL ASSESMENT
First things first, we start with a thorough assessment of your physical capabilities as well as taking time together to really identify a clear set of goals and a vision for your health and fitness moving forward. We create a plan that works for you, get clear on 'why' you are doing this, look at how positive change in this area will impact your daily life, and create some daily rituals to keep you accountable to yourself and your goals.
Fully dissect your goals and make a plan to get you there

Discuss your health history and physical capabilities

Learn about your lifestyle, so we can create a plan that makes sense for you personally
EXERCISE TRAINING PROGRAM
You will receive a comprehensive exercise program including video recordings of each workout and a video explainer series to teach you the correct form for each individual exercise you will perform. My programs are proven to help you lose weight, tone up, gain strength and increase energy levels.  
Weekly training schedule so you can plan ahead and prioritise your training.

Video library with training routine and explainer videos to ensure you train correctly and achieve your goals

Beginner and advanced programs to help you sculpt your body and lose weight regardless of your current level of fitness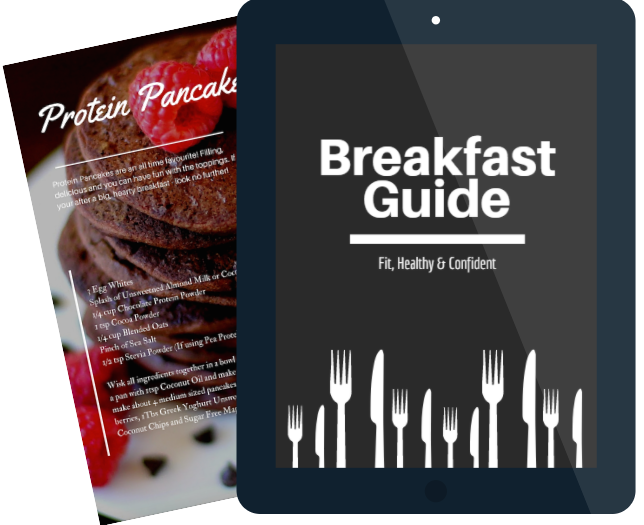 NUTRITION PLAN AND EATING GUIDES
Fueling your body with the right nutrition is the first step to becoming fit, healthy and confident. The truth is, you can train all you want but if you don't eat right, you won't see real results! I have created a clean eating guide full of recipes that will nourish your body, energise you and help shed those extra kilos. 
Meal frequency that fits your lifestyle – whether that is two or six meals per day

Weekly meal planner designed to help you eliminate the overwhelm & prepare for success

Simple daily rituals to follow that ensure you are always hydrated, nourished and energised
INDIVIDUAL SUPPLEMENTATION PLAN
Supplement recommendations are very personalised as no two individuals are the same. Based on my initial consultation and health screen we look at where supplements can be used to help you maximise results and eliminate any deficiencies. Supplements are not a silver bullet, we simply assess the need for them and supplement around your diet and training.
Some supplements make sense for certain goals and some do not

No magic pills or powders, I spent 4 years working in the supplement industry, I know the in's and out's and am incredibly selective with my supplement recommendations.

Everything I suggest is backed by strong scientific evidence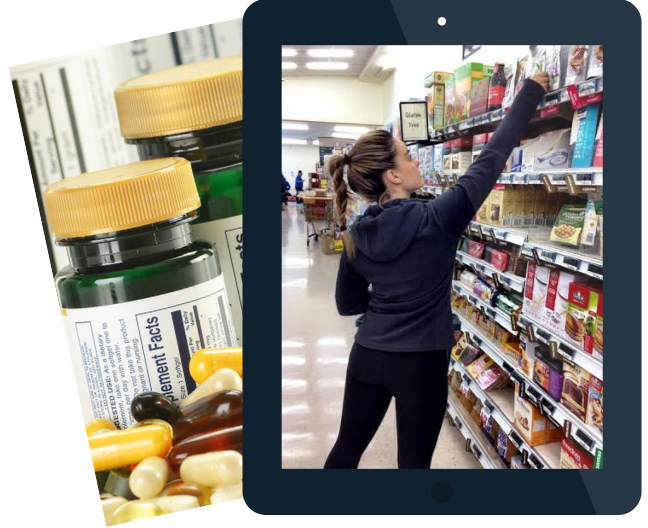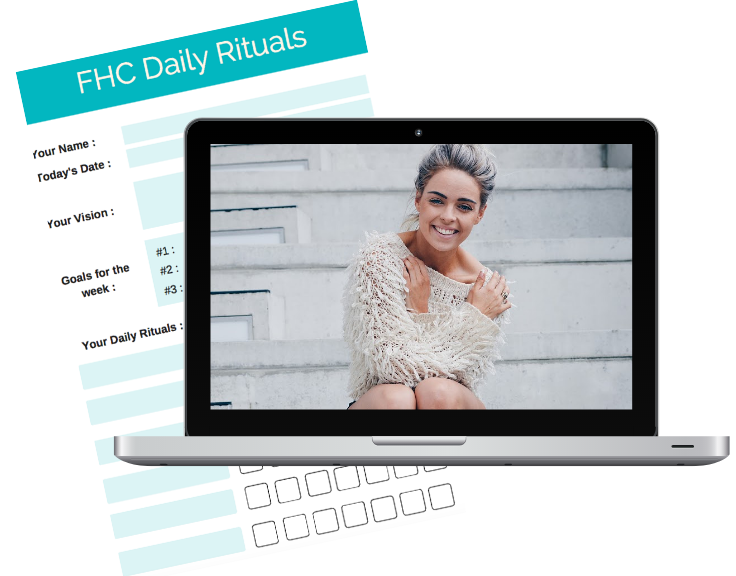 COACHING, MOTIVATION & ACCOUNTABILITY
This is a massive part of why my clients are able to achieve such great results. I work with a small group of individual clients and am with you every step of the way. Unlike most online programs I am accessible, I give you my time, I get to know you as a person and utilise my background in health psychology to ensure you are prepared, focused, motivated and performing at a high level.
I have a Diploma in Health Psychology and know how to get you past your blocks

Weekly 1 on 1 calls to ensure your program is on point

Log Sheets for tracking both diet and training efforts

Snapchat coaching, private Facebook Access + daily rituals to keep you on track
That's right, actual access to me as your coach. I get so frustrated seeing online programs where people are left to fend for themselves. Over the past few years, I have mastered the art of coaching and created online systems to ensure you get help, support, and accountability when you need it. I am invested in every client I take on, I like to get in the trenches with you rather than watch on from afar, we meet every week 1 on 1, and I am usually in daily contact with every single client. You will feel the love, trust me!
Access to my personal email account

My personal phone number for emergencies or a good kick up the bum 🙂

You will never feel 'alone or 'helpless' in this process. Trust me I am always here for you!
"I've lost 10kg in 12 weeks, honestly this is the best online program I have ever done!"
The 12 week FHC online program completely exceeded my expectations!  I lost 10kgs and feel like a totally new person inside and out!  I have tried several other online programs in the past, but have never stuck to any of them and would give up after only a week or so.  The difference with Steph's program is that she is with you every step of the way to encourage you and answer all your questions which takes out any guess work, it's like having your own nutritionist/personal trainer and life coach in your pocket – and you get the feeling that she really does truly care! The program has provided me with an amazing foundation of knowledge and I know I will be carrying on with these new habits for the rest of my life! Seriously – life changing, I cannot thank you enough Steph xx
Erin D'ath - 12 Week Online Coaching Client
IF YOU WANT TO APPLY FOR ONLINE COACHING, HERE'S HOW IT WORKS FROM HERE
Click The 'Book Your Call" Button Below To Start The Process

Click the 'Book Your Call' button and you will be taken straight to a coaching application form

Fill In the Application Form In Full And Hit Submit

Complete the questionnaire in full. The more I know before we connect the more value I can add during our call together 

Book An Available Time In My Calendar For Our Free Call

Once you have submitted your application you will be taken to a booking calendar where you can select a time slot that works for you

We Connect At The Chosen Time And Discuss Your Goals And Application

We will connect on Skype or Fb Video Call to discuss your application, your goals, what you are looking for in a coach and see if we are a good fit to work together.

If We Are A Good Fit For Each Other And I Can Help You We Start The 12 Week Program

Once we have established that we are a good fit to work together, you will be given payment options and we make a plan to get you started on the 12 week program. 
FREQUENTLY ASKED QUESTIONS
Because this is a one on one coaching program, it starts whenever you are ready. Once we have connected on a call and been through the application process, we create a plan and select a start date that works for us both. All the finer details of the program can be discussed on our application call.
Great question! The Fit, Healthy & Confident coaching program is about adopting a healthy lifestyle & positive new habits around nutrition and training. It's not a crash diet. I've done enough diets over the years to know they are not the way to go and that rarely does anyone see long term change. Educating yourself and adopting a healthy balanced lifestyle is the way to go! And that's exactly what this program is about. You also have me as your coach which means you have serious accountability and someone with you every step of the way. Trust me, this is not like any other program and my client results and testimonials back this up!
I know you are and so am I! This program has been designed with you in mind.  The workouts are made to fit in around your lifestyle and the nutrition and meal guides have been designed to be as quick and easy as possible. Obviously there will be a time commitment from you in order to implement change, but this is all stuff we cover off on our call and we make a plan together to make it work for you! I'll give it to you straight... If you can't priortise and take a few hours out a week for exercise and coaching you are not ready to make change. Everyone I work with is busy, those who really want it, find a way and make it happen.
A gym membership is definitely an advantage. I highly recommend resistance training for losing weight and sculpting your body. If you really can't get to a gym there are at home exercise options for you to do but too. regardless of your situation, I have you covered!
Absolutely, obviously this is something we would discuss in depth on the first application call. You are required to fill out health assessment forms and I am thorough in my approach to this. If you have a medical history, you will need to clear this with your doctor before we start. Best thing to do is book in for a chat and we can discuss the best approach. 
Again, this is something we can discuss as finance is a very personal matter. Yes, the program is a one off investment, however I never like to turn someone away who is ready to change and needs help and because of this I have created a payment plan option for those who need it. If you want to discuss this personally, we can do this on our call.
No they don't. Whilst I am the type of person who wants to help everyone, I've learn through my experience coaching that you can only really help those who are willing to help themselves.
I know exactly how much commitment and work it takes to get the results seen in my testimonial videos and I am good at assessing if people are ready for this level of commitment or not.
The reason we have an application questionaire and then a follow up application call is so we can connect properly and establish if this program is really right for you and and assess how committed you are to changing and receiving help. I pour a lot of energy into each client so I need to know that i get the same level of commitment back from whoever I take on. 
The free call is a great opportunity for us to connect and assess if we are a good fit for working together. Hint: I love women who are honest about where they are at, are willing to be coached, are done with making excuses and have made the decision to change things.