Low Carb, Delicious Protein Pancakes!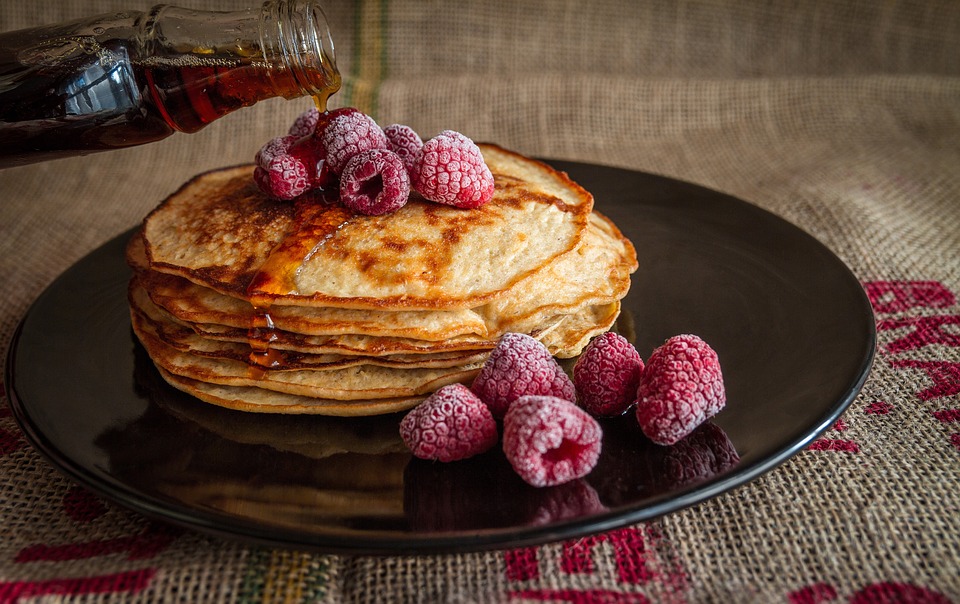 Protein pancakes can be a little rubbery and dry, trust me, I have tried SO many recipes with not much luck.
I fluffed around, changed a few bits and pieces and BOOM!
If you are into the whole 'low carb' thing then these might just be your new favourite go to recipe!
Moist, fluffy and tasty!
Vanilla Protein Pancakes (Serves 2)
Ingredients:
3 medium organic eggs
4 tablespoons almond flour
2 tablespoons Vanilla Pea or Rice Protein (I used the PranaOn Salted Caramel)
1 tablespoon ground Chia seeds
½ teaspoon baking powder
4 tablespoons coconut milk
½ teaspoon vanilla paste
Coconut Apricot cream (Optional)
½ cup coconut cream
1 small apricot
¼ teaspoon cinnamon
Directions:
Make the pancakes; beat eggs in a medium-sized bowl.
In a separate bowl, whisk almond flour, protein powder, chia seeds, and baking powder.
Fold the dry mixture into the eggs, along with coconut milk and vanilla paste.
Stir to combine.
Preheat your pan and spray it with or brush with cooking (preferably coconut oil). Pour ¼ of the batter onto the pan and let the pancake cook.
In the meantime, cut the apricot into quarters. Blend the apricot with cinnamon in a food blender until smooth.
Whip the coconut cream and gently fold in the apricot puree.
Serve your hot pancakes with an apricot cream OR berries & greek yoghurt.
Enjoy xx